At Solid Digital it's not often that we profess our love for WordPress plugins. Tools are tools, and not the heart of what we bring to the table – but Elementor for WordPress is more than your average plugin. It's a no-code, drag-and-drop page builder and a lot more.
There are other excellent page builder options for WordPress, that include Divi and Beaver Builder, but Elementor, and the next-level Elementor Pro, are very much changing the game of how we build websites and the capabilities available to our clients. That's why, in our opinion, and in the words of Tina Turner, Elementor is "simply the best."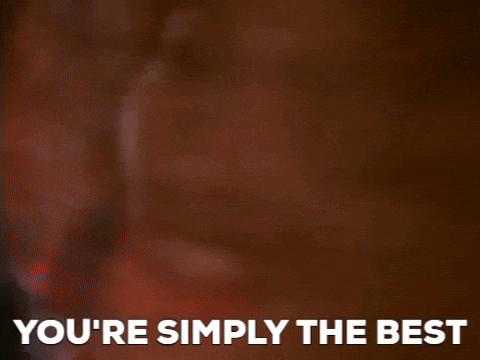 Why Use Elementor
We are not alone in our enthusiasm. As a relative newcomer to the world of WordPress page builders, Elementor active installs on WordPress.org quickly climbed to more than 3 million, surpassing the popularity of several other good options. There are lots of reasons why. Here are a few of ours:
Elementor is extremely compatible with other tools and gives us the ability to create and integrate our own plugins and widgets.
Working within Elementor, we are able to build high-quality animations.
New features and functionality are constantly being added.
The documentation is robust.
There is an inherent benefit to the fact that Elementor is built on WordPress, and judging from its growth trajectory, we anticipate it  becoming the industry standard.
Flexible styling options allow, for example, for the creation of one header design on the homepage, and another for other sections.
Elementor entered the scene as a page builder, and its features and functions have continued to expand and evolve. The Elementor Pro interface displays drag and drop components for easily creating an entire custom theme, including headers, footers, and single post pages, along with WooCommerce product pages, templates for specific page types, and a depth and breadth of new possibilities that we could not have imagined as recently as a year or two ago.
Elementor In Action
We've found Elementor to be light years ahead of comparable tools. It has ushered in a whole new way of working for us, eliminating about half of the production work on a website and essentially cutting out the need for custom front-end development. In doing so, we've been able to shift our time and energy away from html hand coding and css, and sharpen our focus to partnering with our clients on business strategy, the user experience, and compelling content.
Elementor has significantly empowered our design team.
Rather than starting the design process on static pages in another platform, our designers are now able to work within a live preview of a page in a staging environment of the actual medium it's going to be living in. In real time, throughout the design process, we can review our designs in mobile or tablet, as well as desktop.
This new way of working saves time, eliminates guesswork, allows for a design process that is a lot more creative and fun.
New Digital Playground
Why should clients care about whether or not our designers are having fun? Greater efficiencies make room for more creativity and strategic thinking. Another big reason is that the fun is transferred to clients who are now getting to play in their websites like never before.
Clients can now view changes that they make to the site live without having to switch between tabs and refresh pages.
Another fun factor: during the development phase, Elementor enables clients to review proposed page designs directly from their browser. Working from a staging environment, clients get to test out how the system works. This helps to minimize surprises and stops bigger issues from developing.
Once their site goes live, clients know exactly what to expect.
When we present demos to clients, it's always exciting to witness how amazed they  are with the wide range of new capabilities for editing content, making changes to the designs, and even building their own landing pages.
Elementor is simply empowering. It empowers designers plus customers, by allowing them to build and maintain pages quickly.
Accommodating Comfort Zones
Of course, clients differ widely in terms of their ability and inclination to work in Elementor and revise their site once it's developed. We find that most clients have a clear idea at the outset of where their comfort zone lies.
When we train clients on how to use the CMS of their new site, some are just interested in learning how to make edits or update headlines. Others want to learn about the likes of parallax scrolling and are extremely receptive to learning about everything that they will be able to do.
Elementor offers layers and layers that can be peeled back to align with the full spectrum of client needs and expectations. Clients who are not particularly familiar with WordPress can easily work within whatever is their comfort zone, which might possibly be just the occasional content edit. Marketers with more advanced expertise, can fully leverage the entire creative framework.
Upending Development
Elementor has essentially flipped the entire design, development, and site maintenance paradigm.
Before we adopted Elementor, there were multiple steps involved in the development of a website. The design department built wireframes, created the design, and then developed layouts and a style guide. The front-end developer would turn the design guidelines into html, css, and javascript and forward the templates to a php developer who would code the site into WordPress.
We've now consolidated these multiple steps into one or two.
Since developer time is the most expensive piece of the web development puzzle, that meant that a huge chunk of the budget was eaten up by time-consuming processes that we've now eliminated.
Designers who are adept with the inner workings of WordPress and Elementor, are now able to create the websites and present them to clients – who have access to a vast new range of tools for changing fonts, images, layouts and templates.
Now that hand coding and other time-consuming development processes have been removed from the mix, we're positioned to put more emphasis than ever before on learning, discovery, and strategizing with our clients on more sophisticated possibilities such as digital strategy, API integrations, integrating their website with their CRM, and custom development.
These activities are part of Solid Digital's special sauce, and key among the reasons why the Elementor page builder has aligned so perfectly with our culture and our mission.
Looking to What's Next
Elementor currently stands as the most popular WordPress pagebuilder plugin — by a wide margin. While that is not to say that it is the ideal solution for every application, it outranks the other top contenders on a significant number of important factors.  Among them is cost, with the basic version being free and Elementor Pro being about half the cost of Divi or Beaver Builder.
Other features we love about Elementor: the ability to create animated headlines, a dedicated audio player, and its "easy-to-pick-up-right-away" ranking.
We anticipate Elementor becoming the industry standard and along with its growing adoption will come even more features and functionality. Elementor is headed in a powerful direction, which is great news for our clients whose websites are already enjoying the advantages of this page builder tool and can count on the flexibility to revise or rebrand their site many times over within the framework of current capabilities.