We are a brand-focused digital agency
Building effective website experiences and digital marketing strategies for B2B companies.
Looking for a dependable web design and digital marketing partner?
Our experts are committed to helping your marketing team succeed. We have a proven track record of exceeding expectations and delivering award-winning results.
You were proud of the way your brand was represented online.
Your marketing team could build and execute effective strategies.

Your website's design stood out against your competiton.
All of your marketing tools worked together seamlessly.
Website & brand alignment
Elevate your online brand.
One of the most common concerns we hear from marketing leaders is the misalignment of their website and brand. We understand that achieving this balance requires time and careful consideration. From the very beginning, we prioritize learning about your organization to ensure we can deliver a website that accurately reflects your brand and resonates with your ideal customer profile.
We work best with teams looking to...
SEO
Content strategy
Paid search
Social branding
A/B testing
Email automation
UX/UI design
ICP positioning
Customer journey
Gated content
Data-driven CRO
IIQL>MQL>SQL
Growing Your Digital Value
A strategic partner for your marketing team.
Although many of our clients engage us to redesign their websites, our aim is to establish ourselves as a trusted partner for all your digital needs. By leveraging proven metrics and setting concrete targets, we work collaboratively with marketing teams to develop effective strategies that help drive your company's Digital Growth®.
Voted Best Web Design Agency
Intentional web design with amazing outcomes.
Your ideal customer profile should be at the forefront of any website design strategy. Knowing your competition and the choices your buyers have, we will craft a design that truly works for your target audience and stands out in the market. You should get used to hearing, "I love your website."
Your website. Your marketing stack. All under your control.
Whether you use Hubspot, Salesforce, or a homegrown platform, it is essential that all your marketing tools work together. We can integrate your website CMS, CRM, and any other digital properties to create a fully functional marketing ecosystem. Once the infrastructure is in place, we can guide you to discover new ways of leveraging technology through automation, dynamic content generation, behavior tracking, and other strategies to streamline your marketing efforts.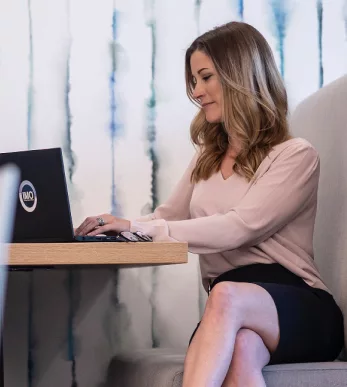 "They provide feedback, challenge us appropriately, and provide guidance & insights."
Kristi Annes – VP of Marketing Strategy, IMO
Find out more about how we can help your brand.