Leading with values
Two of our
core values
are Thoughtful Collaboration and Creative Craftsmanship. 
To this end, each of us at Solid Digital gets $1,000 a year to spend on education. This money can be spent as we see fit. In the past, I've gone to conferences and bought various books.
This year I decided to try out 
O'Reilly Online Learning
. Over the next year, I want to test out the platform, to see if it'd be helpful for others in the Tech Department. Also, I'm always looking for material to help assemble training curricula within the department on various entry level to advanced topics. 
Finally, there are several innovation initiatives I think the learning platform can help us plan for. As part of the learning platform subscription,
O'Reilly
 gives you access to all their books, videos, some
Jupyter notebooks
, and live online training.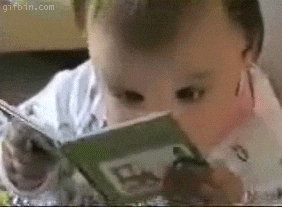 In order to really leverage the content available, I'll be creating a blog post a quarter covering one of the topics I'm learning about. The posts will double as training material for the Tech Department.

Improving Our Services Through Education
We often use public blog posts internally. Doing so is an efficient way to combine client education, employee education, and marketing. For example our Creative Director Derek's post about page builders is a great link for both clients and employees. Clients will generally learn more about what a page builder can do, while Solid devs gain a new perspective on how using a page builder increases efficiency and shifts the page building workload away from the tech department. This allows devs to spend time on more interesting problems. An example would be the other services we offer.
One of the core services at Solid is helping clients achieve Digital Growth. We're always improving our services, and Digital Growth is no different. In general the way we pick our technologies for a project is by finding the tools that best fit the job. This leads us to higher quality products than simply sticking with the technologies we are familiar with. By having access to O'Reilly's broad suite of content, I saw an opportunity to learn and explore many possible avenues for improving our Digital Growth service's technical support. For example, we are exploring the possibility of building one of the supporting platforms for the Digital Growth service in Laravel backed by PostgreSQL. O'Reilly has several good Laravel and PostgreSQL books and video series.
Onward and Upward
Having access to such a broad library of technical works is a great way to gain inspiration and get excited about innovation. So, for the next year I'll be diving into topics as varied as machine learning, functional reactive programming, and JavaScript design patterns.
Stay tuned!