More and more companies are discovering that investing in their culture is key to retaining and attracting top talent, and at times it can attract clients that will allow the business to grow. And no, company culture doesn't just mean having a foosball table in the office or going out to drinks on Friday afternoons. It's about investing in your people. Their growth, their environment, and their overall experience at work.
Company culture is not something that can be created, it can be influenced by having strong company values that people can resonate with, having the right team members, clients, and vendors that will positively impact your culture. Sure, we want people to be excited about the work that they do and work for a company that is profitable and successful, but in my experience, I've found that people want more.
A Dedicated Resource
When networking at events I often get asked about my title and what it means to be a "Director of Experiences." It makes for great conversation, not only because I'm passionate about what I do, but because I have the opportunity to do it for a company that has proven time and time again that they care about their people. Although my role is very versatile, my main focus is company culture along with employee and client experience.
I found that many companies often overlook the importance of investing in culture. Even companies bigger (way bigger) than us are surprised a fewer 20-person company like ours has a dedicated role that helps to foster company culture and focuses on its people. I can't emphasize enough the importance of taking care of the team (and I don't mean this by doing it in a materialistic way). Taking time to understand employee needs and put in place processes that help provide a better experience will not only benefit your relationships, but it will benefit the company as a whole.
During my time at Solid Digital, we have implemented various activities, traditions, and programs that continue to influence our culture in a positive way. In fact, some of those activities and programs have opened business opportunities as companies are looking to work with like-minded businesses. We too look for opportunities to work with companies that are not only a good business opportunity but that are a cultural fit. We know the importance that working with people our team can collaborate with is key to the experience and the success of the project.
Employee Growth
Here at Solid Digital we emphasize the importance of personal and professional growth. We believe that you never stop learning, and now more than ever our industry is changing rapidly. The immediacy that technology has given the world to access information continues to evolve on a daily basis, and we believe that investing in our team to continue learning is a way to help everyone continue to grow. By providing an annual education budget, team members have the opportunity to take courses, earn certificates, register for online classes, etc. that align with their career path and position within our company. Giving someone the opportunity to continue learning and growing in their career path not only helps the individual, but it helps bring that knowledge to our company and the team.
Another opportunity for our team members to grow is by taking part in our Innovation Forums, where we work on internal initiatives that allow for our team to use and showcase their skills. Team members have the opportunity to pitch ideas, present plans and suggestions for initiatives that can help the company grow, and provide more internal opportunities.
Employee Environment
For the past several years, we have worked hard to refine our onboarding process and our HR experience to ensure that team members can have an easy transition when entering and leaving our company. We know that starting a new job can be difficult for some people and we want to ensure that we ease them into their role and our culture in a comfortable and stress-free manner.

When we hire a new team member, I work directly with the hiring director to plan out the new employee's onboarding experience. We focus on an easy and informative first day, followed by a week of training, educational meetings, meet-and-greets with team members, and always ensure that they have a clear understanding of their responsibilities those first few weeks.
Throughout my time at Solid Digital, I had the pleasure of onboarding many of our team members, and have been told that their onboarding experience coming into our company has been one of the best ones in their careers. Hearing this always reassures me that the efforts that we put into improving our onboarding experiences pays off, and that there is always room to make it better.
But onboarding is only a small part of employees' daily lives at Solid Digital. Therefore, we focus on having an open-door policy amongst everyone on the team. Everyone has access to everyone and we try our best to always make time for each other and to hear what others' have to say.
Employee Experience
Like any other company we have rules of conduct, but Solid Digital has a very nice balance of professionalism and celebrating our team's individuality. We are a group of individuals that are passionate about the work that we do, but that is only one aspect of our team. Many are musicians, others have a passion for food, others have on-going personal projects, and there are some that use their voice for activism. Solid Digital is a space where people from different ideologies and backgrounds can come together and work on cool projects with great companies.
We believe in an open door policy, we value our team's opinions, and anyone has access to each other at any time of the day. Our Officers always have time to discuss any issues or goals that anyone may need to talk about, but they are also there to talk about how your weekend was or discuss the latest news story. Solid Digital is a company built by people for people. We know that the services we provide add value to our customers, but its also the knowledge, effort and the planning our team puts in that drives that.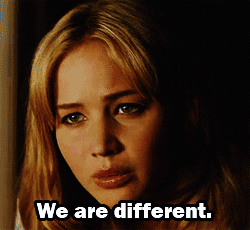 Our company cares about each and every single person that joins our team. We want to ensure that they can grow here, that they feel comfortable here, and most importantly that they know they have a team that will be here for them every step of the way. We spend the majority of our days in the office, so it's nice to know that the people here care about each other, that the officers care about the team, and that at the end of the day we treat our company as if it were a small family.
Working Together
I've found that by opening up dialog with team members about the things they want to see in the company has helped us make small changes that have made a large impact in our overall culture. It is important to note that benefits and perks are important to people, but it's more important when they have a comfortable place to go, where they know they have a team that supports them and wants to see them succeed.