Jessica is your point of contact during the sales process. It is her responsibility to ensure that our recommended solution makes sense for you and your business, as well as, making sure your expectations and metrics of success are defined early on.  Throughout your project, Jessica will be available to help maintain objectives and facilitate any future opportunities as they arise. Jessica has been with Solid Digital for 5 years, starting off as an account manager allows her to speak to the ins and outs of our offerings, processes, and values. With 8 years of agency experience, she is a graduate from the University of Illinois at Urbana-Champaign with a Bachelor of Science in Advertising and an English minor.
Q&A w/ Jessica Alkass
What is your favorite quote? And why?
"Even darkness must pass. A new day will come. And when the sun shines, it will shine out the clearer." –J.R.R Tolkien 
I am a Tolkien fan and will learn Elvish one day… but until then I will share with you my favorite quote. It's a reminder that even if you're experiencing the negative right now, never lose hope because tomorrow's a new day that you can make great!
What inspired you to become and Engagement Manager?
I kind of fell into it, really. I was a project manager and account manager for a number of years, and it was a natural transition to the engagement manager role. I found that I really enjoyed being the initial touchpoint for our clients and guiding them through our engagement process. It's really important to me that I'm a true representation of our values and give them a glimpse of what they'll experience when working with Solid Digital.
What do you enjoy the most about being an Engagement Manager at Solid Digital?
I like being the first touch point with potential clients and getting to learn about all the different businesses and industries in which I come in contact. I don't think I'd be able to get exposed to such a range of industries in any other position, from products that detect early breast cancer, to an app that helps farmers rent their land, to ethically sourced jewelry and so much more! In particular, most recently, I've enjoyed our Digital Growth sessions; where we learn more about a company's business objectives and how we can make an impact on their most important metrics from a digital perspective. I also like that I get to work with all of our departments to come up with the best solution to propose to potential and current clients. I guess there is more than one thing I enjoy!
As an engagement manager, What expertise do you bring to your clients?
Having the experience of working with all different types of companies allows me to provide expertise on what solutions and recommendations worked or didn't work for other similar businesses.
What is your approach to providing great customer services?
Actively listening and always putting yourself in your customers shoes to show that you understand their perspective and what's important to them. Also, I would say simply always being helpful and doing the little things go a long way and show that you care.
What volunteering or passion projects do you do outside of work?
I used to foster cats regularly which was always a passion of mine, but I had to give it up after moving to an apartment in the city. 😞
What do you enjoy doing on your spare time?
I like to do anything fashion related, it's another way to show personality and creativity. I also like to frequent the latest Chicago hotspots and explore new cities and culture through travel. I am also proficient in pop-culture…give me all the T.Swift / Kim K tea.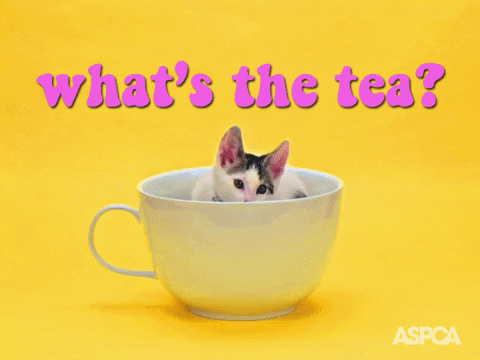 What's your favorite museum?
My favorite Chicago museum is the Art Institute of Chicago, visiting their Impressionist collection never gets old.
What is one of your favorite things about Solid Digital's Culture?
We have fun, and we all enjoy each others' company! But we also work hard, deliver at the highest quality, and rally when someone needs help. It really feels more like fam than work colleagues.
Your top 3 favorite Podcasts/Books?
(Podcast) How I Built This with Guy Raz – This is always fun and inspiring to listen to, it's basically a sit down interview of individuals behind multi-million dollar brands (like Burt's Bees, Bumble, Rent the Runway, Whole Foods, etc) and their story of how they started and built the business to where it is today.
(Book) Harry Potter series – It holds the number one spot since I was 10 years old, it will always be my favorite.
(Book) The Little Prince – It was the first book I read in French.
What's your most-used emoji?
What do you like on your pizza?
My favorite pizza toppings are pepperoni, black olives, mushrooms and onions.
What are three things still left on your bucket list?
Going to see the motherland (Iraq). I'm Assyrian and my parents emigrated from Iraq to the U.S. in the 80's. I'd like to go visit the village my family is from and experience the deep ancient cultural history of the Assyrian people that Iraq still holds.
Learn how to play the piano. There's something so beautiful about the piano. I still regret picking the clarinet to learn as a youngin', instead of picking piano…
I've wanted to see Celine Dion in concert with my mom and sisters for the longest time…I remember always being in awe of her when I was a kid…I will be crossing this off my bucket list in December. *fan-girling*
What is 1 piece of advice you would give others about life?
Might be cliche but the life advice I live by and will happily share is to always be true to yourself, if you're yourself then you'll attract the people and opportunities that mesh with you and make you happy!
What would you like to be known for?
It's pretty simple, I want to be known for being a caring individual who when people look back on, was someone that brightened their day.