Good artist, mediocre mechanic, better developer. Any time there's a chance to flex in all three categories, Dan is into it. His range of professional experience is pretty wide (former product photographer, former bartender, former day-laborer), but more recently he works in all kinds of Wordpress configurations, managing everything from the database to the stylesheets. Outside of work, you will find Dan in the boxing rink and at the race track as he is a boxer and a supermoto racer.
Q&A w/ Dan Wright
Q: What is your favorite morning drink?
Usually, coffee, just standard run of the mill drip coffee. I don't understand all the differences between the fancy types of coffee, so I don't even try to work it out, but I know it works.
Q: What is your favorite quote, and why?
"The more you know, the more you know that you don't know (expletive)!"
– MF Doom, circa 1999
It never stops being true, and never stops being a productive reminder. It is also one of my favorite albums of all time (Operation Doomsday). It's a colorful take on a quote by some ancient Greek fella.
Q: What inspired you to become a Web Developer?
There's just always been something compelling to me about website UIs. If one is novel or unique and well made it feels like a personal challenge. If one is lacking or poorly done it makes me want to prove I can do better.
Q: What do you enjoy the most about being a Web Developer at Solid Digital?
Probably the variety of work, it kind of keeps you firing on all cylinders with lots of different types of sites. Also building sites and fixing them in every level.
Q: As a web developer, What expertise do you bring to your clients?
A good intuition about what works and what doesn't inform by a decent understanding of the underlying technology of the internets.
Q: What is your approach to providing great customer services?
Be honest, keep the customer in the loop, and do your best.
Q: What volunteering or passion projects do you do outside of work?
Yeah, I have done some art installations, aside from that I always have a project cooking on the side. The most recent art installation made a gigantic LED low-res screen for Pickathon last year a local music festival. We used an x-box connect to draw your outline. It was a fun thing that people would interact with in the woods.
Q: What do you enjoy doing on your spare time?
I've been doing a lot of motorcycle things lately. I went and did a race, Super Moto, which is dirt bikes going with sticky race tires. Trying to run those through the dirt and pavement makes zero sense, but don't knock it until you try it. It's a lot of fun! Much fun was had this weekend, where I qualified dead-last for every race, but I had fun in at every race.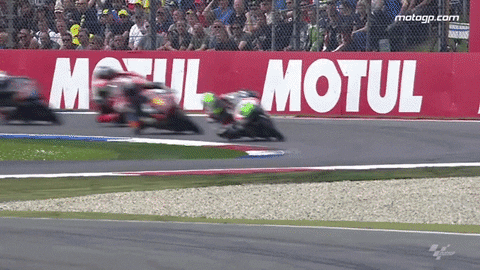 Q: What is one of your favorite things about Solid Digital's Culture?
I like the casual vibe that the office has, and that there is very little drama individuals here, which I enjoy.
Q: What was the last concert you went to?
It was last Pickathon, I don't know who the last band I saw there, because there is usually about 5 bands playing at the same time, but the big one for me was 'Jupiter the Okwess', a Rumba band from Congo. It was more high energy than anything I have ever seen. Metal bands should watch these guys, if they really want to learn how to melt faces off.
Q: What is your most used mobile application?
I use web browser and google chat to talk to people. I not crazy about the tracking on the social media that I use. So I just use it in the browser, since I think it's easier to control.
Q: What are you currently watching on Netflix, Hulu, or any of the streaming services?
I've been watching Super Girl lately, I think it's probably geared towards the younger set, but it has aspects to it that I have not seen in other recent superhero media. It kind of reminds me of the 70s stuff, like The Hulk, The Old Spider-Man live action show, and Batman.
Q: What is your favorite museum?
The Connections Museum Seattle 
Q: What's your secret talent that no one knows about?
I'm a crummy DJ, I'm not into playing records to listen to them, I'm more like a scratch DJ, using the records as instruments is more my speed. I have a pretty good turntable set up at I use in my house, I'm not trying to get DJ gigs, plus those don't pay.
Q: What would you like to be known for?
"… How about good fashion decisions…"